For more information on volunteering with Badger Trails, click here!

Registration Forms for the 2018 Glacial Trail and Root River events are available!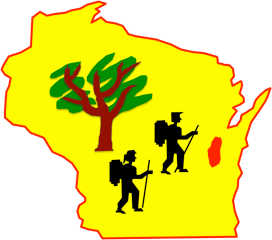 Badger Trails, Inc. is a non-profit organization dedicated to promoting hiking historic trails in Wisconsin.  Our members are past and present Boy Scouts and Girl Scouts who enjoy hiking, camping, and the outdoors, and have a desire to promote and share these experiences with today's youth.
For more information about our organization, our upcoming events, or how you can help out as a volunteer, please click on the links on the left.
Thanks for stopping by!