Badger Trails Needs Your Help!!!
Badger Trails is always in need of volunteers to help staff events.  Our only requirements are a willingness to help out and a love of the outdoors.
To ensure our participants safety and enjoyment at our events, we enlist the assistance of individuals and groups (including venture crews, explorer posts, and fraternities/sororities) to staff checkpoints, registration areas, first aid and security positions.
Volunteer duties include:
Registration

Greeting participants at registration

Assemble and hand out registration packets

Equipment

Loading and unloading equipment trailer

Hanging and taking down signs

Assemble registration tent

Manning Checkpoints

Keep tract of participants while on the hike

Keep hikers on the proper trail

Communicate with HQ via Radio

First Aid

Food preparation for volunteers

Perform trail sweep

Be the last group to hike the trail

Traffic Control

Selling items at the Back Country Store

Chaperone dances at Devil's Lake Hike
If you, or the organization you work with, are interested in volunteering with Badger Trails, please contact us.
Contact Us:
At an event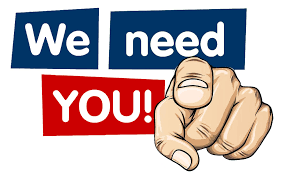 Speak to a Badger Trails member at our registration area.
By e-mail
info@badgertrails.org
By phone
(414) 777-3920
By mail
Badger Trails, Inc.
P.O. Box 44135
West Allis, WI 53214